Bivouac Café du Sud concept is to create the type of environment that will induce you to be in love with your surroundings. We want to give you the best holiday of your life. Be inspired by renowned Berber and Arabian décor, that showcases the best design of this little corner of North Africa. Luxury re-imagined to fit exotism and comfort.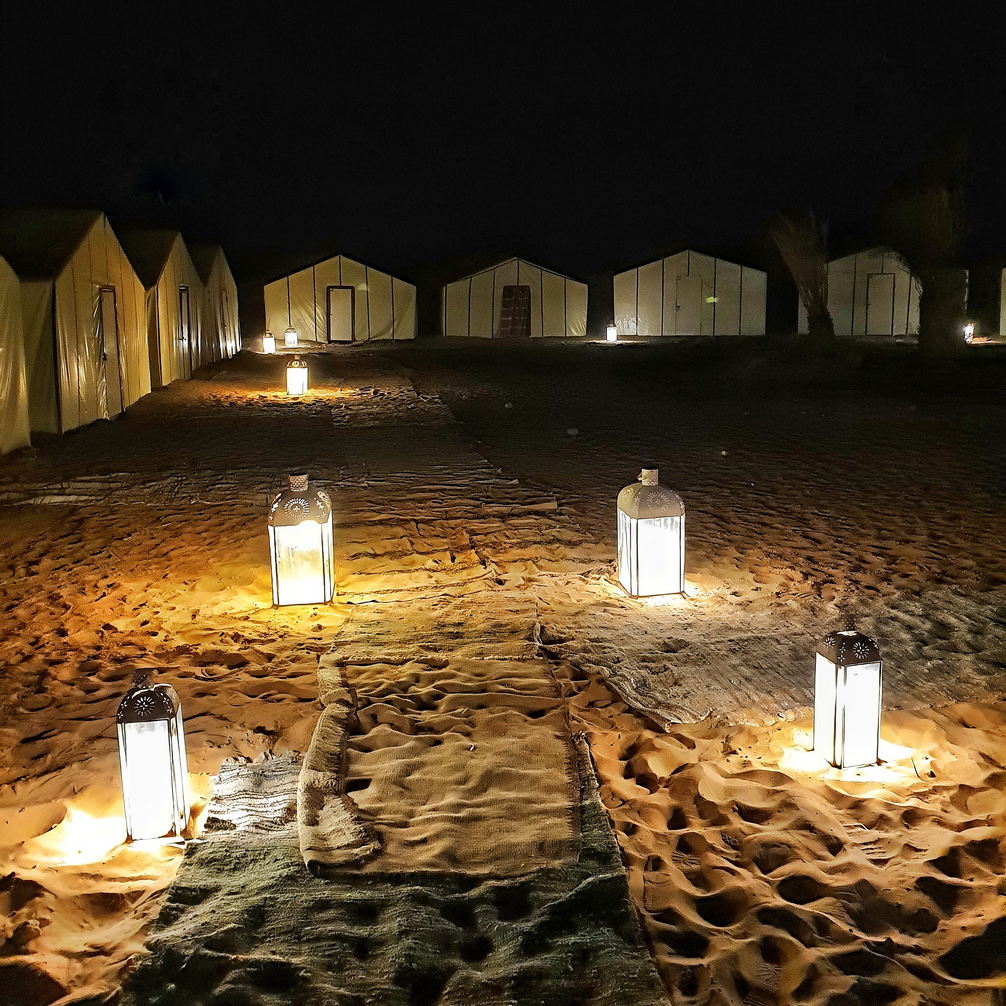 The spectacular, ochre-colored dunes of Erg Chebbi, usually known as the Dunes de Merzouga, contain one of the two largest Sahara "ergs" in this remote region of Morocco, stretching along the Algerian border. Its highest dune reaches about 300 meters in height.
The decoration of our tents is a fusion of the traditional aesthetic of the south of Morocco with the comfort you are used to. Each corner and each detail of our desert camp in the desert are an extension of all the places you visit during the day and the colors that the magnificent light of the desert shows you. Imagine yourself a star in your own Arabian Nights film. In the total security of the script written by you.
Watch our official trailer
◉ If you wish to book a tent or a desert excursion with Café du Sud, please use the booking page. For special groups/agency prices or common questions please use the contact page. Our office will get back to you within 24 hours. Thank you.
◉ Follow us on Facebook, Twitter, Instagram.
"Every road has two directions".
Amazigh Proverb