Settled inside the stunning Erg Chebbi Dunes, Bivouac Café du Sud offers a wide variety of desert activities. We offer desert Berber camps in the Sahara worthy of the Thousand Nights and a Night story, where we promise to take you to live the life of a prince.
Bivouac Café du Sud offers its guests a vast selection of activities and services which involve the exploration of the sands in the Sahara Desert in the Dunes of Erg Chebbi and in this region in southern Morocco.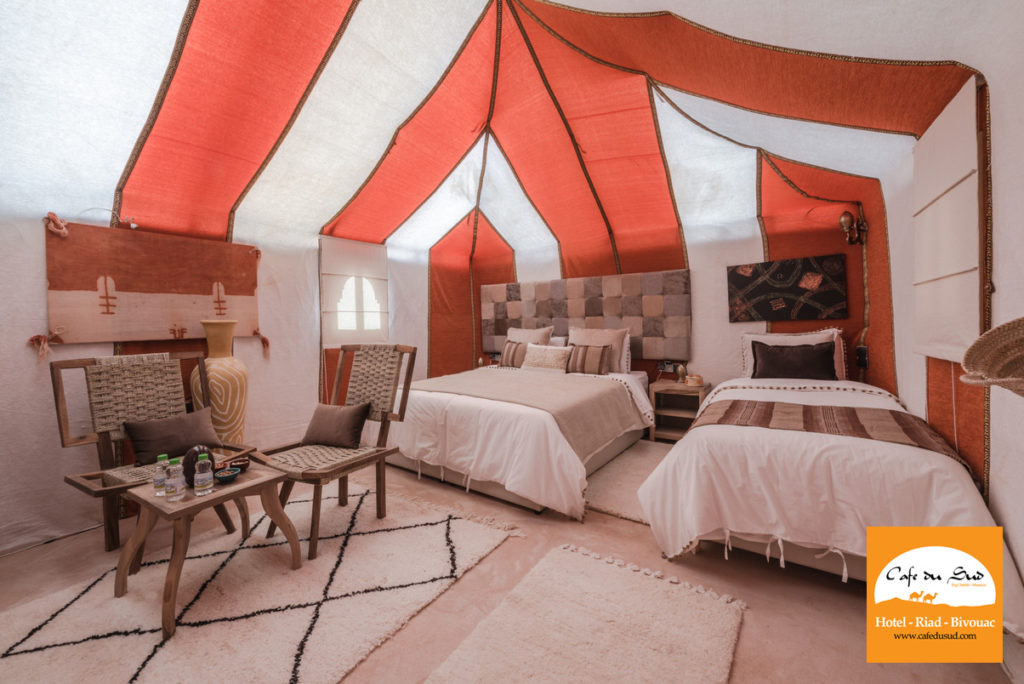 We provide three types of desert camps: Royal, Luxury.
■ Royal Bivouac Morocco ■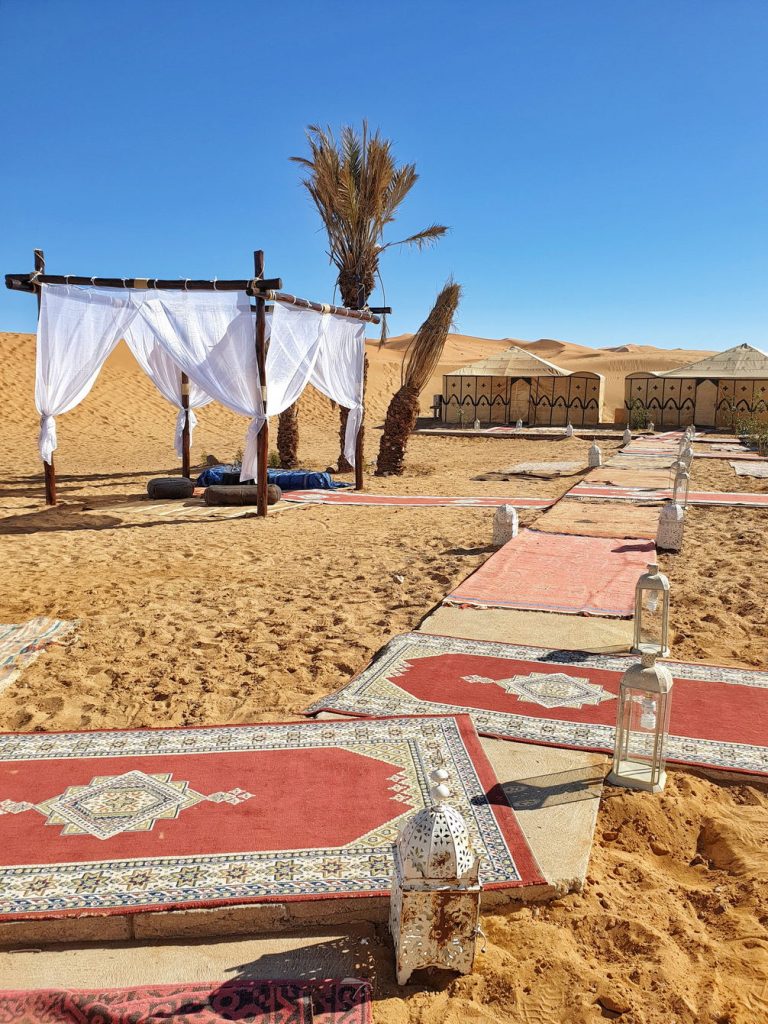 Our best tents. This Ultra-Luxury camp for those who want the best type of desert camp in Morocco. Overcome your expectations.
■ Luxury Bivouac Morocco ■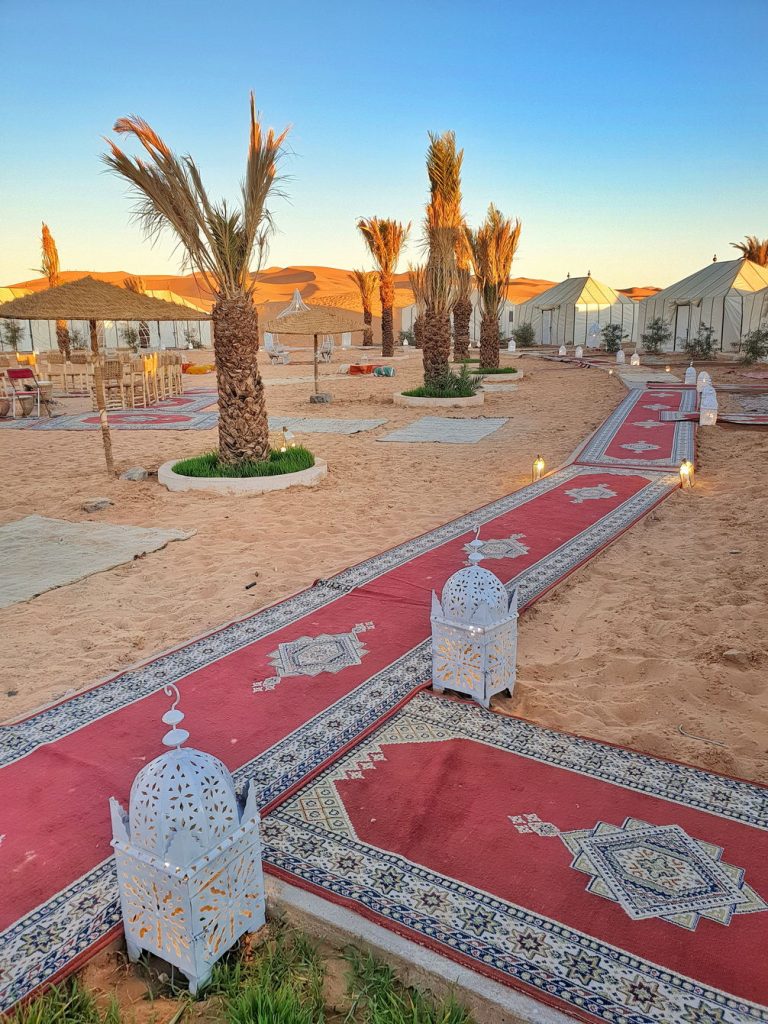 Luxury desert camp to make you fully enjoy the Sahara. Our luxury desert tents are made for those who want to enjoy the desert with quality and on a mid-range budget.
◉ If you wish to book a tent or a desert excursion with Café du Sud, please use the booking page. For special groups/agency prices or common questions please use the contact page. Our office will get back to you within 24 hours. Thank you.
◉ Follow us on Facebook, Twitter, Instagram, and Google+.
"The land where the stones know you is worth more than the land where the people know you".
Amazigh Proverb